"Imagination does not become great until human beings, given the courage and strength, use it to create." – Maria Montessori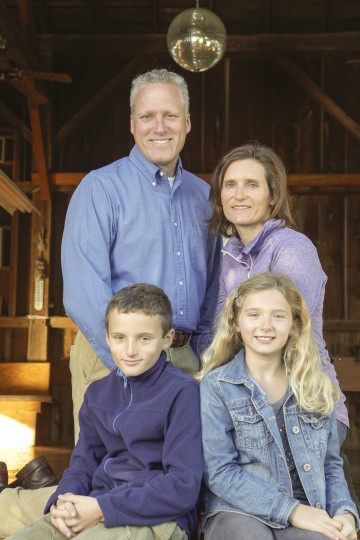 The Amstutz family created The Country Experience on our 34 acre farm, as an expression of our imagination for our life.
We want to live in a beautiful area; to drink clean water and breath fresh air; to choose the food we eat and our impact on the world around us.
We also desire to build something that will last, that aids the growth and development of young people, as we create a sustainable business.
The Country Experience began as a summer sleepaway camp, and that continues to be our primary focus. Along the way, TCE has also become a destination for school groups and teachers looking to put hands-on learning into practice, a spot for families to get away and relax, and home to really good wood-fired pizza.
Summer Camp on a Farm?
Life on a farm makes sense, even to kids: gardens need tending, fences need mending, animals need feeding, we work so we can play. It sounds like a country song, but the power to teach is in the simplicity and clear connection between our actions and the outcomes. We've prepared our farm environment to be fun, simple, safe, and easy to understand, but intentionally to achieve the goal of helping a child understand who they are, and to take a step toward becoming a meaningful, contributing member of society.
Can we come too?
Many campers head back to school in the fall telling stories from the farm, and naturally their friends want to join them the next summer. That has been really fun to see.
We're hearing from teachers too, who value hands-on learning and want to bring their classroom to the farm. Our facility is well suited for school groups, and we're happy to have met and partner with dynamic educators from public schools, Montessori, Waldorf, home-school, and more.
Finally, parents have clamored for a chance to "do what my kids do at camp," so we opened up Farm Stays this past fall. Many families have joined us on the farm already, and it's been a pleasure getting to know them.
What's next?
Summer camp is growing, with more campers joining us on the farm, and families making TCE a priority by telling their friends and registering earlier and earlier. We are adding weeks, expanding our facilities, and growing our gardens and herds to keep pace. A counselor in training program starts in 2017, as does a farm internship program.
The pizza oven we built this past summer has already attracted farm to table enthusiasts, families looking for a healthy meal in a beautiful setting, and even event planners in search of cool space (the disco ball in the barn seems to help…)
We're excited about the life we've created and the imagination we're seeing become real. We invite you to join us on the farm, and look forward to you being a part of TCE.